The Eclipse Furniture Lock
This innovative digital combination lock can be retro-fitted to office furniture and provides a clear upgrade path for new and refurbished office furniture. Working with a removable cylinder, the lock fits neatly into the aperture left in the furniture when the old cylinder is removed.
The lock is also ideal for use in modern office environments where employees work flexibly and move around different areas or sites and do not have allocated desks. Personal and temporary storage for employees' belongings and delivery of mail can be provided by banks of lockers as well as traditional pedestals.
The Eclipse lock is designed and manufactured in the UK to exacting standards. Featuring a solid zinc alloy housing, ten-digit keypad, multiple fixing points and a secure key override, this digital combination lock is the perfect choice for any office environment.
Ideal for retro-fitting
Upgrade existing office furniture
Compatible with wide range of office furniture
Works with removable cylinder
Convenient
Great for hot desking and flexible office working areas
Adaptable
Can be used in new or refurbished office furniture
Reliable
Designed and manufactured in the UK
Simple to install
Easier to use
ENQUIRE ABOUT ECLIPSE LOCKS
A SIMPLE THREE-STAGE PROCESS TO UPGRADE YOUR EXISTING FURNITURE
Standard Features
Retro-fits to existing systems which incorporate a removable cylinder
Simple fitting to new furniture
Easy to fit with adapter and two screws
Vertical, left and right hand fixing
Mechanical override lock
LED Indicator lights
1 x AAA Battery (included)
Battery condition indicator
8 Digit master code
4 Digit user code
Black or silver colour
Private or public user modes
ADA/DDA compliant
Product ID : 3760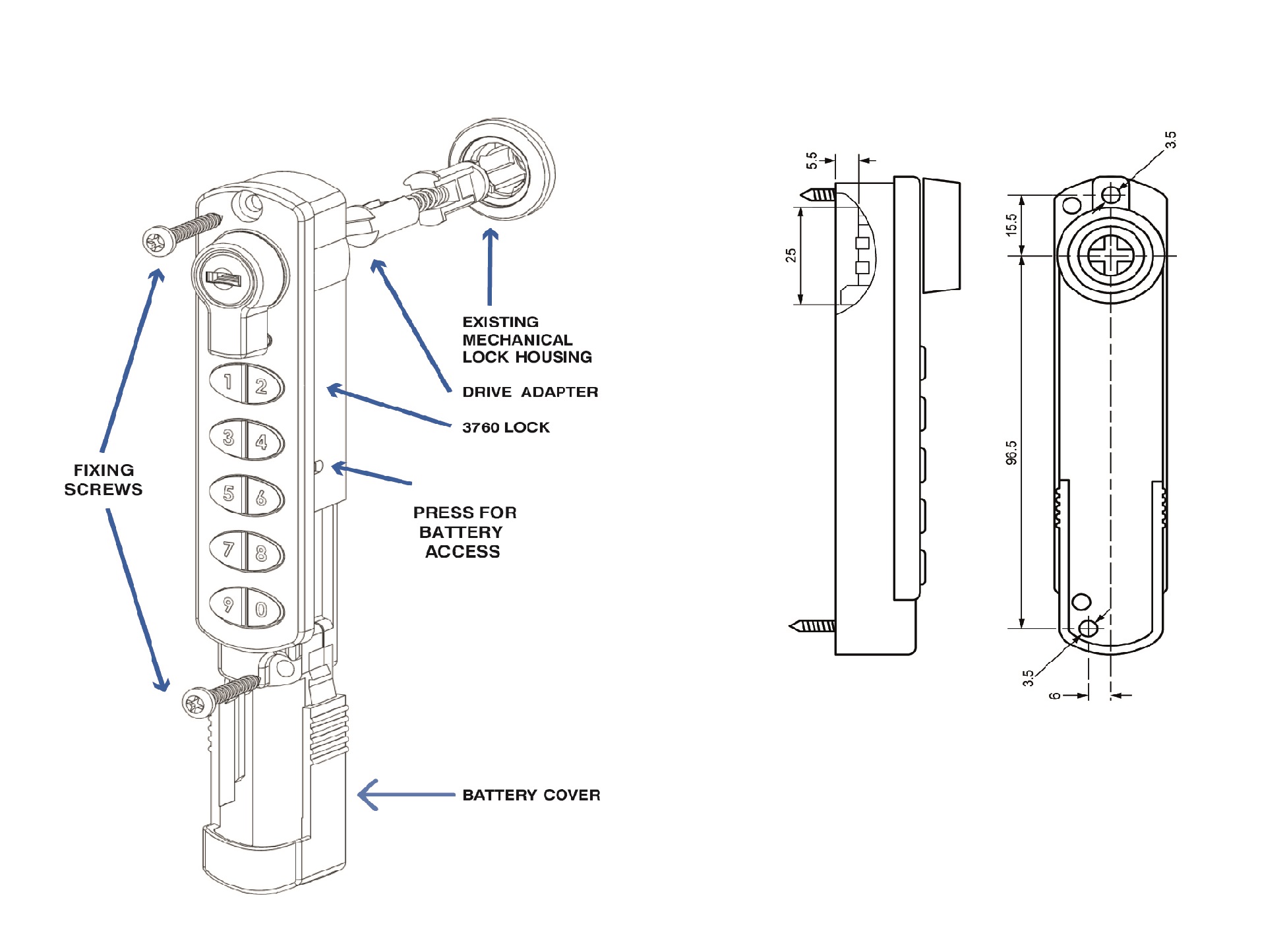 UPGRADE YOUR OFFICE FURNITURE
Enquire about Eclipse Locks
If you wish to discuss your requirements, please call the experts on +44 121 505 0400 or email [email protected]
Alternatively complete the form and we will contact you.
LOCKMAKING HERITAGE SINCE 1889
As a specialist manufacturer of locking systems, Lowe & Fletcher supplies a wide variety of locks for industrial and OEM applications. We supply over 70 million products annually including simple mechanical locks, the latest electronic locks, and many bespoke solutions, enabling us to meet diverse locking requirements.
FIND OUT MORE